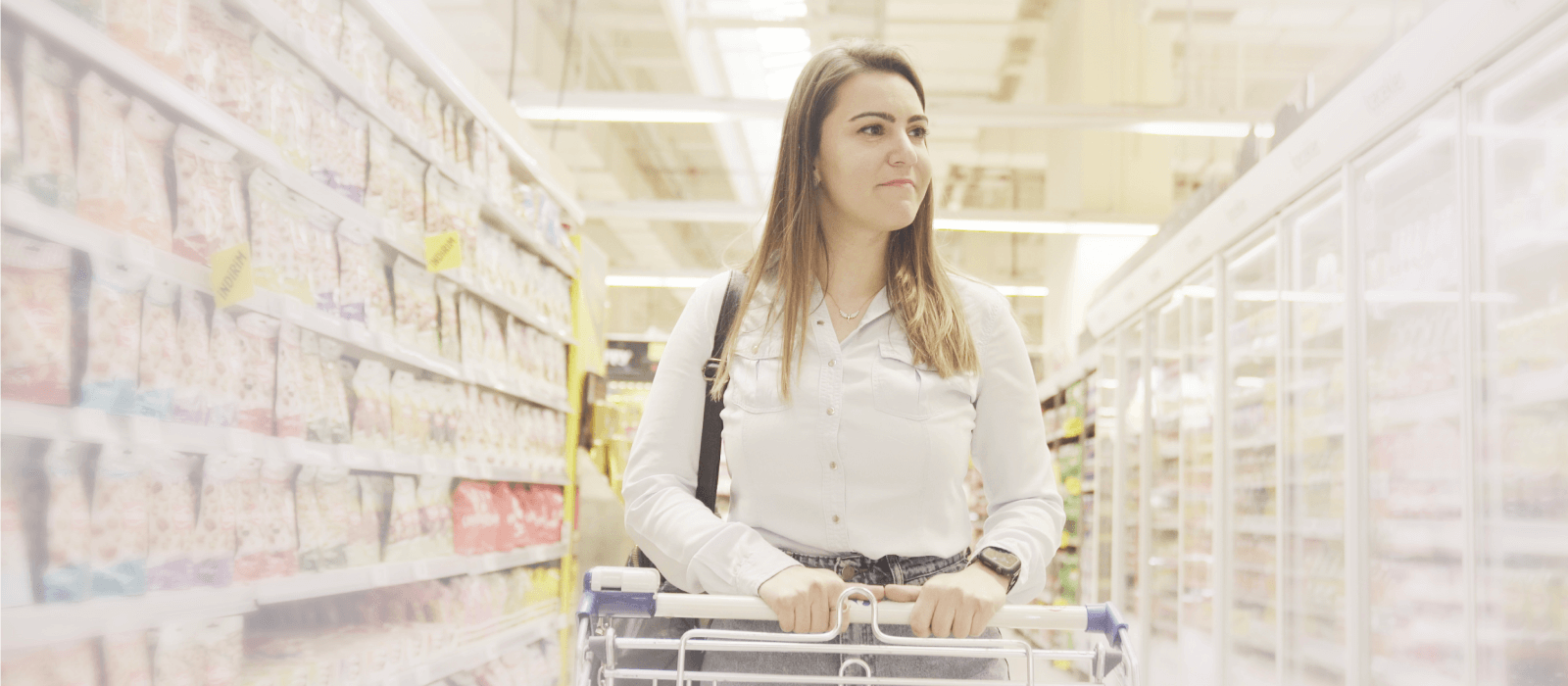 Stratégia de Prateleira & Shopper
Vispera's Competitive Intelligence Solution lets retailers and CPGs deliver the best possible shopping experience by maximizing store productivity.
PEDIDO PILOTO
Por que o varejo de supermercado deve usar a solução Stratégia de Prateleira & Shopper

Garanta a visibilidade e a disponibilidade da maneira que os compradores esperam

Saiba mais sobre a jornada do comprador para comprar

Exponha condições de prateleira que impulsionam o crescimento
Vispera Stratégia de Prateleira & Shopper Solution
Oferecer a melhor experiência de compra possível é vital para os varejistas em um mundo onde a lealdade é conquistada com dificuldade, mas facilmente perdida. Os insights prescritivos que o Vispera oferece ajudam o varejo a detectar oportunidades e ameaças mais rapidamente, deixando tempo para tomar as decisões mais importantes para os compradores.
O desempenho da estratégia de execução no varejo está diretamente relacionado à tomada de decisões de negócios guiadas por dados precisos. É por isso que a Vispera desenvolveu soluções para elevar a experiência de compra e análise para otimizar a execução na loja.
Além disso, preencher a lacuna entre as operações de campo e de back-office é significativo para os processos de execução de varejo. A tecnologia avançada de reconhecimento de imagem do Vispera captura dados em todos os canais para entender melhor o desempenho das operações na loja. Os varejistas que obtêm dados de prateleira melhoram significativamente a capacidade de identificar problemas de falta de estoque e áreas de não conformidade e tomar ações rápidas. Nas diversas complexidades do setor, o varejo deve utilizar os dados de prateleira de forma eficaz e desenvolver seus planos de varejo para se tornar a marca preferida dos consumidores.
CONSULTE MAIS INFORMAÇÕES
O que a solução Stratégia de Prateleira & Shopper faz
O Vispera converte os dados coletados das prateleiras em insights acionáveis, gerando oportunidades de vendas. Com a solução de estratégia de prateleira e comprador, os varejistas podem monitorar as prateleiras em tempo real. Esta solução de estratégia de prateleira de varejo e shopper automatiza o processo de auditoria de prateleira e fornece uma visão digital constante do conteúdo da prateleira em todos os pontos de venda.
Eleve a experiência de compra
A solução Vispera Shelf and Shopper Strategy ajuda os varejistas a gerenciar a execução na loja e aumentar estrategicamente a eficiência operacional, melhorando a experiência do comprador. Com as tecnologias Vispera, as equipes de campo se mobilizam rapidamente para ações no local e elevam a experiência de compra.
Análise para Otimização da Execução da Prateleira
Os varejistas lutam para coletar dados para identificar novas oportunidades e melhorar a eficiência na loja. O Vispera permite que eles entendam rapidamente a disponibilidade na prateleira, as promoções, a conformidade e os insights competitivos, coletando os dados mais precisos por meio do reconhecimento de imagem. Ao analisar o mapa de calor das prateleiras em tempo real, você pode saber mais sobre a jornada do comprador, detectando os produtos que os compradores interagem mais.
Confiado por mais de 30 clientes satisfeitos em todo o mundo
Ouça sobre o Vispera de players de varejo de primeira linha
Comece sua nova era para a digitalização na loja, hoje
Nós somos a Víspera. Consideramo-nos líderes da transformação digital, impulsionando soluções inovadoras de visão computacional para o varejo. O stratégia de prateleira & shopper da Vispera oferece as vantagens necessárias para ter sucesso em um mundo de varejo dinâmico. Obtenha sua demonstração hoje e experimente a magia.
Soluções de Inteligência de Varejo Vispera