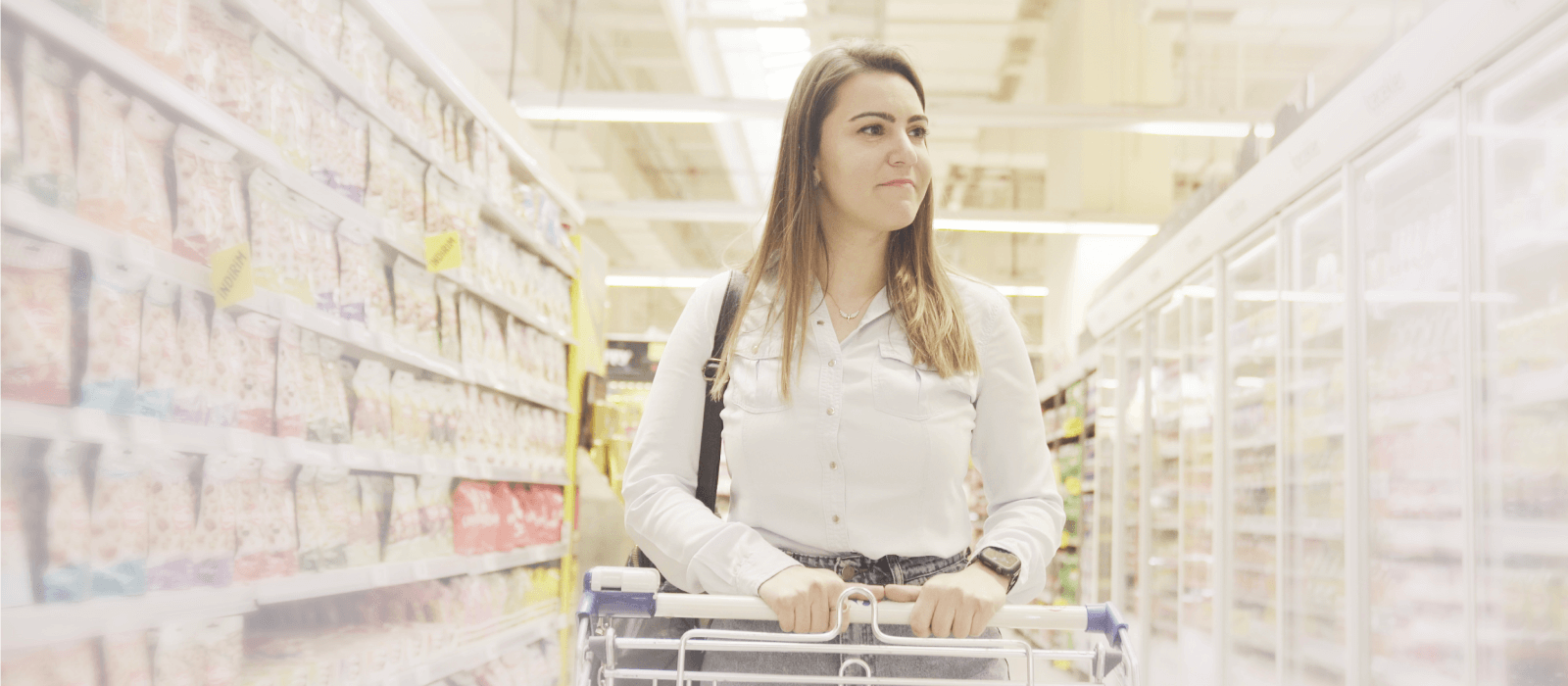 Shelf and Shopper Strategy
Vispera's Competitive Intelligence Solution lets retailers and CPGs deliver the best possible shopping experience by maximizing store productivity.
REQUEST A PILOT
Why Grocery Retail Should Use Shelf and Shopper Strategy Solution

Ensure visibility and availability they way shoppers expect

Know more about shopper journey to purchase

Expose shelf conditions that drive growth
Vispera Shelf and Shopper Strategy Solution
Delivering the best possible shopper experience is vital for retailers in a world where loyalty is hard-won but easily lost. Prescriptive insights that Vispera offers help retail detect opportunities and threats more quickly, leaving time to give decisions that matter most for the shoppers.
Retail execution strategy's performance is directly related to making business decisions guided by accurate data. That's why Vispera developed solutions to elevate shopping experience and analytics for optimizing in-store execution.
Moreover, bridging the gap between the field and back-office operations is significant for the retail execution processes. Vispera's advanced image recognition technology captures data across all the channels to better understand in-store operations performance. Retailers gaining shelf data significantly improve the ability to identify out-of-stock issues and non-compliance areas and take quick actions. In the industry's diverse complexities, the retail sector should use the shelf data effectively and develop their retail plans to become the consumers' preferred brand.
READ MORE
What Shelf and Shopper Strategy Solution Does
Vispera converts the data collected from the shelves into actionable insights, thus sales opportunities. With the shelf and shopper strategy solution, retailers can monitor the shelves in real-time. This retail shelf strategy and shopper solution automates the shelf audit process and provides a constant digital view of shelf contents throughout all the points of sales.
Elevate Shopping Experience
Vispera Shelf and Shopper Strategy solution helps retailers manage in-store execution and strategically increase operational efficiency while improving the shopper experience. With Vispera technologies, the field teams quickly mobilize for on-the-spot actions and elevate the shopping experience.
Analytics for Optimizing Shelf Execution
Retailers struggle to collect data to identify new opportunities and improve in-store efficiency. Vispera enables them to quickly understand on-shelf-availability, promotions, compliance, and competitive insights by collecting the most accurate data via image recognition. By analyzing the shelves' heatmap in real-time, you can know more about the shopper journey by detecting the products shoppers interacting more.
Trusted by Global Brands in 30+ Countries
Hear About Vispera From Top-Tier Retail Players
Start a New Era for In-Store Digitalization, Today
We are Vispera. We lead in digital transformation, driving breakthrough computer vision solutions for retail. Vispera's shelf and shopper strategy provides the intelligence needed to succeed in a dynamic retail world. Schedule a demo today and experience the magic.
Vispera Retail Intelligence Solutions