Shelfsight
Real time shelf monitoring and management system to execute perfect stores around the world.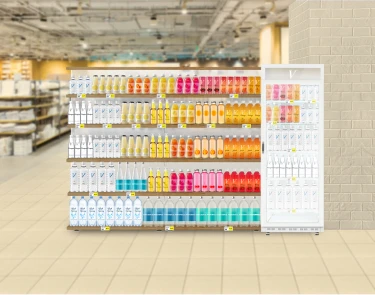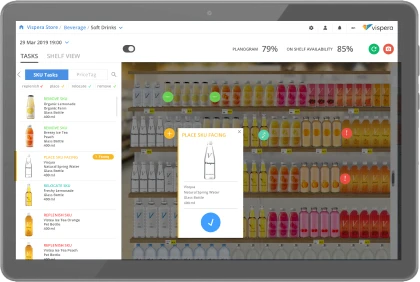 Track in-store KPIs in real time
Get timely and accurate SKU-level data to track in-store KPIs by transforming everyday physical shelf images into meaningful insights.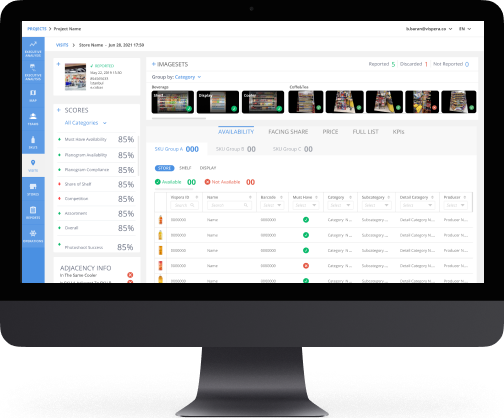 Fill the gap between field and back office.
Access to the digitalized view of the store in real time and guide the back office with insights.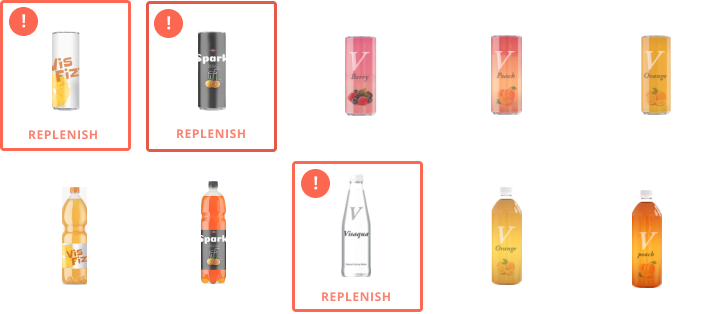 Resolve out-of-shelf events
Analyze retail shelves in real time and optimize the replenishment process that directly affects the sales opportunities.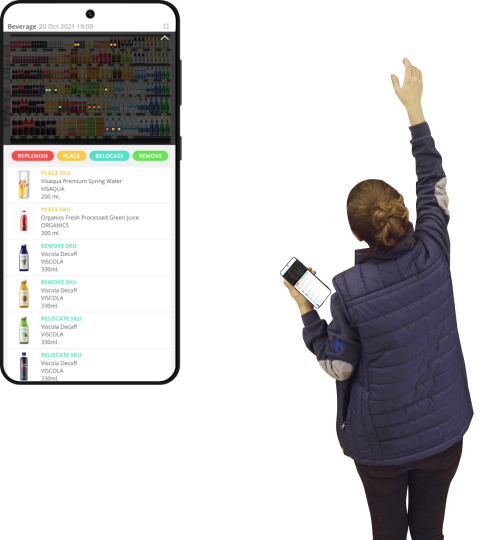 Achieve execution excellence in store operations
Enable the field team with immediate to-the-point store actions and improve shopper conversion.
Make Better Strategic Decisions
Improve sales performance, reduce operational costs, and motivate your field force with data-driven approaches to machine learning
Shelfsight Ensures Full Coverage and Tracks All Types of Key Performance Metrics
Bridge field and back-office operational processes, use shelf data to develop retail plans, and win at the shelf with Vispera Shelfsight.
With the best possible on-shelf inventory management system, retailers will deeply understand the critical efficiencies on which to focus for increasing sales. Retailers blend statistical and visualized modeling with shopper behavior to enhance customers' in-store experiences by consistently optimizing the store.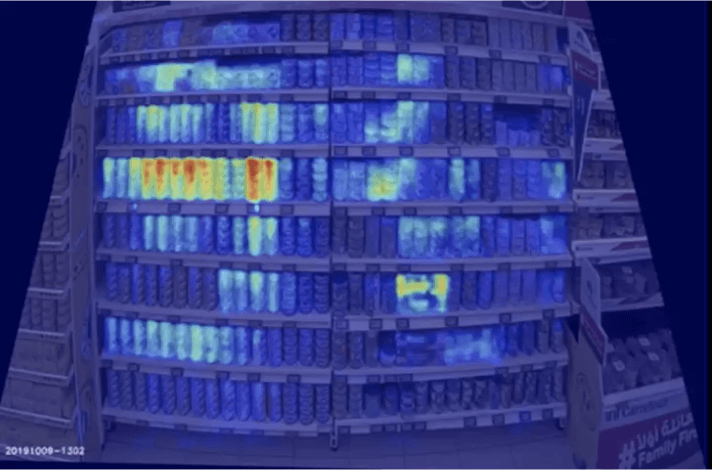 WHITE PAPER
Intel and Vispera Shelfsight: Effective On-Shelf Inventory Management for Grocers

DOWNLOAD
Why Vispera Shelfsight?
Prevent costly
out-of-stock situations
Reduce the risk of missing out on sales opportunities with real-time notifications of out-of-stock conditions at the SKU-level
Increase
ROI
Actionable insights to determine where revenues and profits are realized in day-to-day operations to boost ROI
Deliver best possible
shopping experience
Create the best possible shopping experience through deep analytics of and rapid reaction to all in-store conditions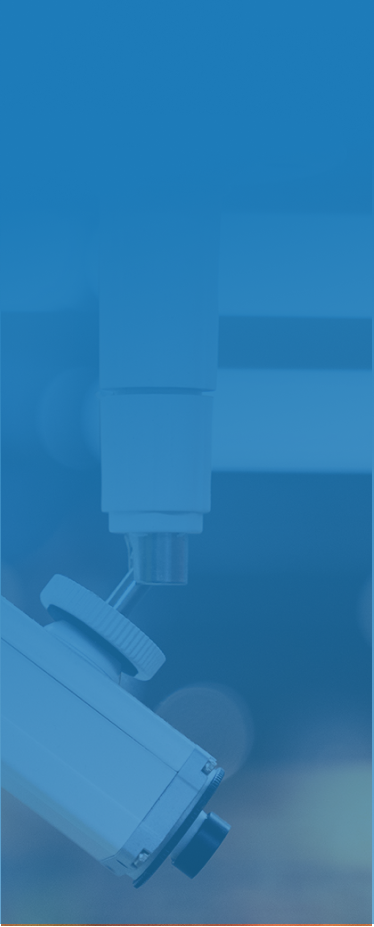 Track Standard and Customizable KPIs via One Single Platform
Shelfsight enables tracking of in-store execution KPIs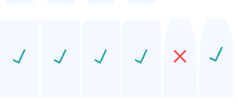 Product Availability
and Visibility
See out-of-shelf SKUs and measure on-shelf availability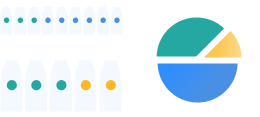 Quantify display prominence of brands in competition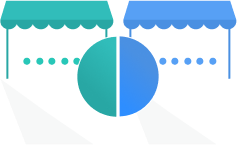 Share of
Visible Inventory
Measure share of all visible assets Compare ideal product placement to shelf reality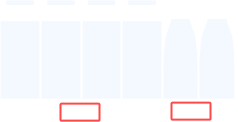 Pricetag Compliance
and Indexing
Read and index price tags detected on scene Measure share of all visible assets Monitor points of sale coverage Distribution
and Penetration
Optimize product distribution and penetration gaps
Assess the visibility of visual marketing materials
Optimize Retail Execution Process in 4 Steps
Resources
BLOG POST
How to Modernize Retail Operations with Advanced Analytics and AI
BLOG POST
Real-time Shelf Monitoring with Vispera Shelfsight
BLOG POST
Shelfsight offers highly customizable measurement, reporting, and analytics capabilities to retailers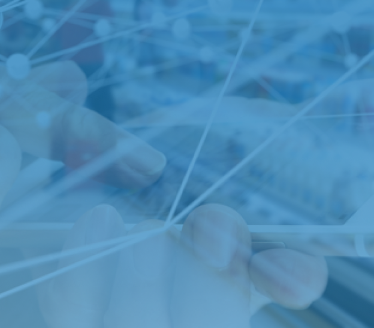 Experience the New Age of AI