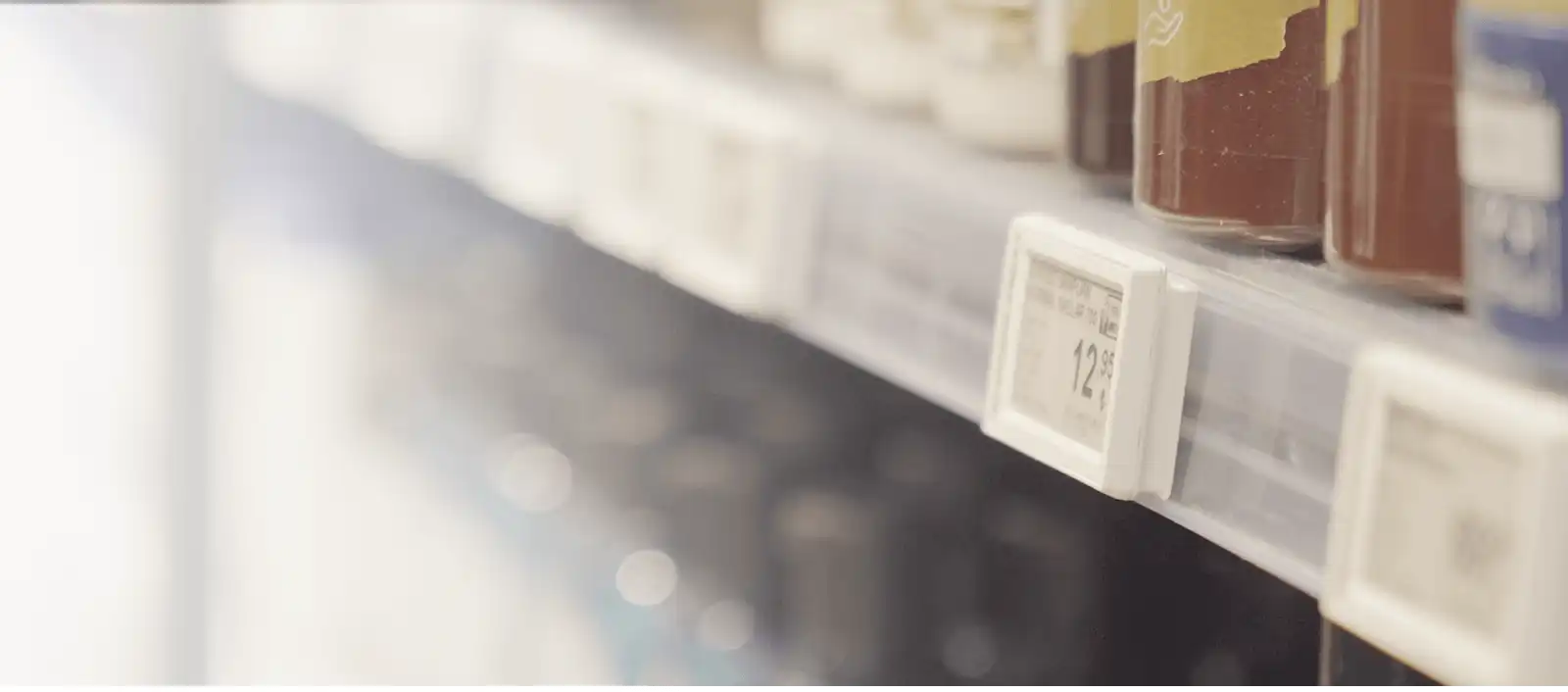 Shelf Price Tracking
Understand and ensure compatibility of your pricing to remain competitive and grow margin.
REQUEST A PILOT
Why Grocery Retail Should Use Shelf Price Tracking Solution

Drive top line growth

Be aware of the market trends to keep up with the race

Access pricing of thousands of SKUs and stores with one click
Vispera Shelf Price Tracking Solution
Let's put an end to lengthy hours and endless errors of manual price tracking as well as the infinite paperwork. Vispera Shelf Price Tracking solution gives insights on the pricing trends and index whilst optimizing the price decisions of CPGs to sell more & profit more in a concise time. All of the competitor price information at all times and categories are available in Vispera's flexible dashboard, Ocean. You can position your beloved brand in line with the data-driven price changes and seasonal trends.
To dramatically enhance perfect stores for CPG suppliers, Vispera leverages a revolutionary image recognition technology to track and view the entire price-related data in near real-time. To realize complex store-driven decisions, retailers can also identify rules based on price change monitoring across the stores and price tag compliance.
READ MORE
What Shelf Price Tracking Solution Does
With the shelf price tracking solution, retail industry could easily ensure every price is perfectly placed and see how competition is going in the category. Considering the stores with thousands of SKUs, it is impossible for store clerks to spot every compliance error. That's why Vispera develops the shelf price tracking solution to ease the grocery retail players' lives by being the digital eyes of them.
Trusted by 40+ Happy Customers Worldwide
Hear About Vispera From Top-Tier Retail Players
Start Your New Era for In-Store Digitalization, Today
We are Vispera. We consider ourselves as the leader of digital transformation, driving breakthrough computer vision solutions for retail. Vispera's shelf price tracking provides the advantages needed to succeed in a dynamic retail world. Get your demo today, and experience the magic.
Vispera Retail Intelligence Solutions