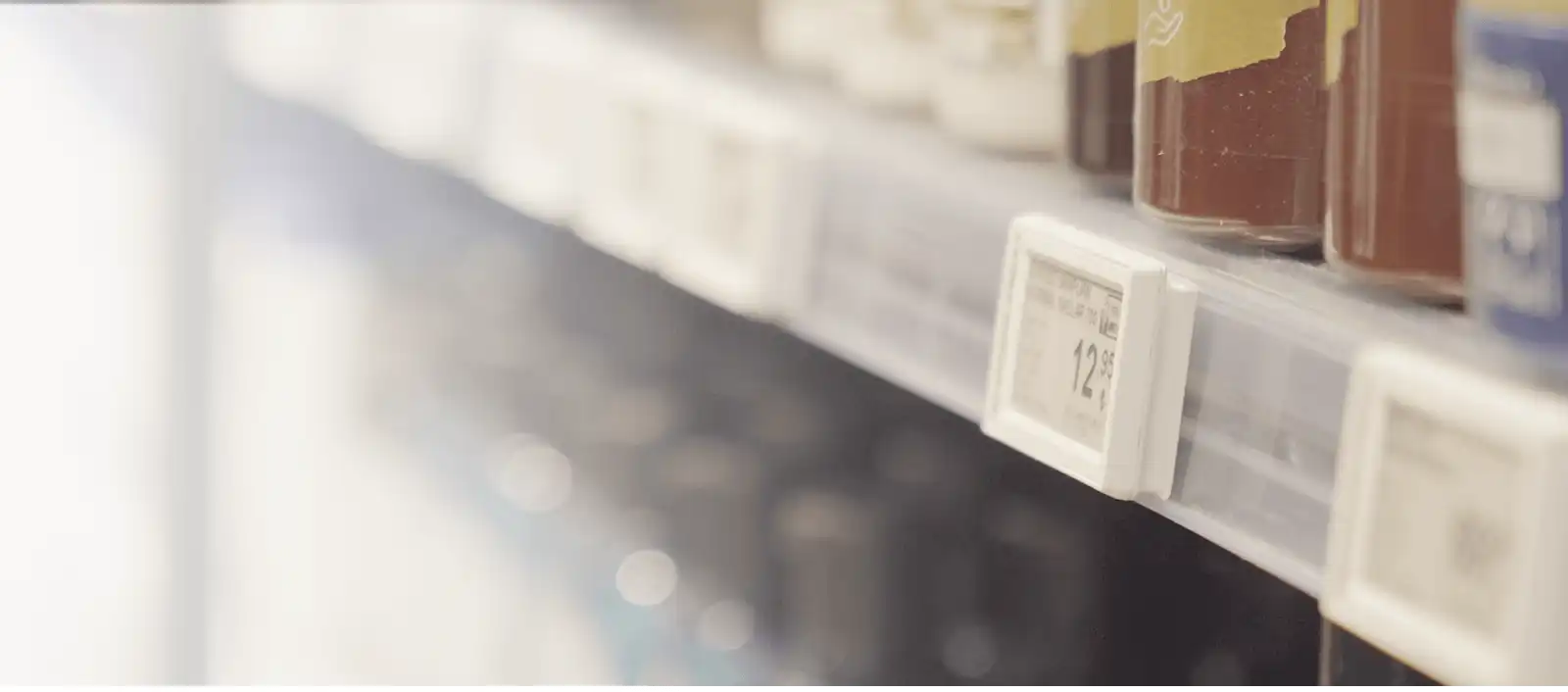 Shelf Price Tracking
Track market trends to maintain competitive positioning
REQUEST A PILOT
Why Grocery Retail Should Use Shelf Price Tracking Solution

Drive top line growth

Be aware of the market trends to keep up with the race

Access pricing of thousands of SKUs and stores with one click
Vispera Shelf Price Tracking Solution
Dispense with the endless hours, multitudinous errors and infinite paperwork associated with manual price tracking. Vispera's Shelf Price Tracking solution gives insights on pricing trends and indexes while optimizing pricing decisions. All competitive price information is available at all times in Vispera's flexible dashboard, Ocean, enabling rapid data-driven price changes to maximize revenue.
To dramatically enhance perfect stores for CPG suppliers, Vispera leverages a revolutionary image recognition technology to track and view the entire price-related data in near real-time. To realize complex store-driven decisions, retailers can also identify rules based on price change monitoring across the stores and price tag compliance.
READ MORE
What Shelf Price Tracking Solution Does
Vispera's shelf price tracking solution ensures every price is perfectly placed and tracks competitive information for all categories. Since each store has thousands of SKUs, it is impossible for store clerks to spot every compliance error. Vispera not only removes human error, we also significantly reduce labor requirements, freeing store personnel for customer support.
Trusted by Global Brands in 30+ Countries
Hear About Vispera From Top-Tier Retail Players
Start a New Era for In-Store Digitalization, Today
We are Vispera. We lead in digital transformation, driving breakthrough computer vision solutions for retail. Vispera's shelf price tracking provides the intelligence needed to succeed in a dynamic retail world. Schedule a demo today and experience the magic.
Vispera Retail Intelligence Solutions