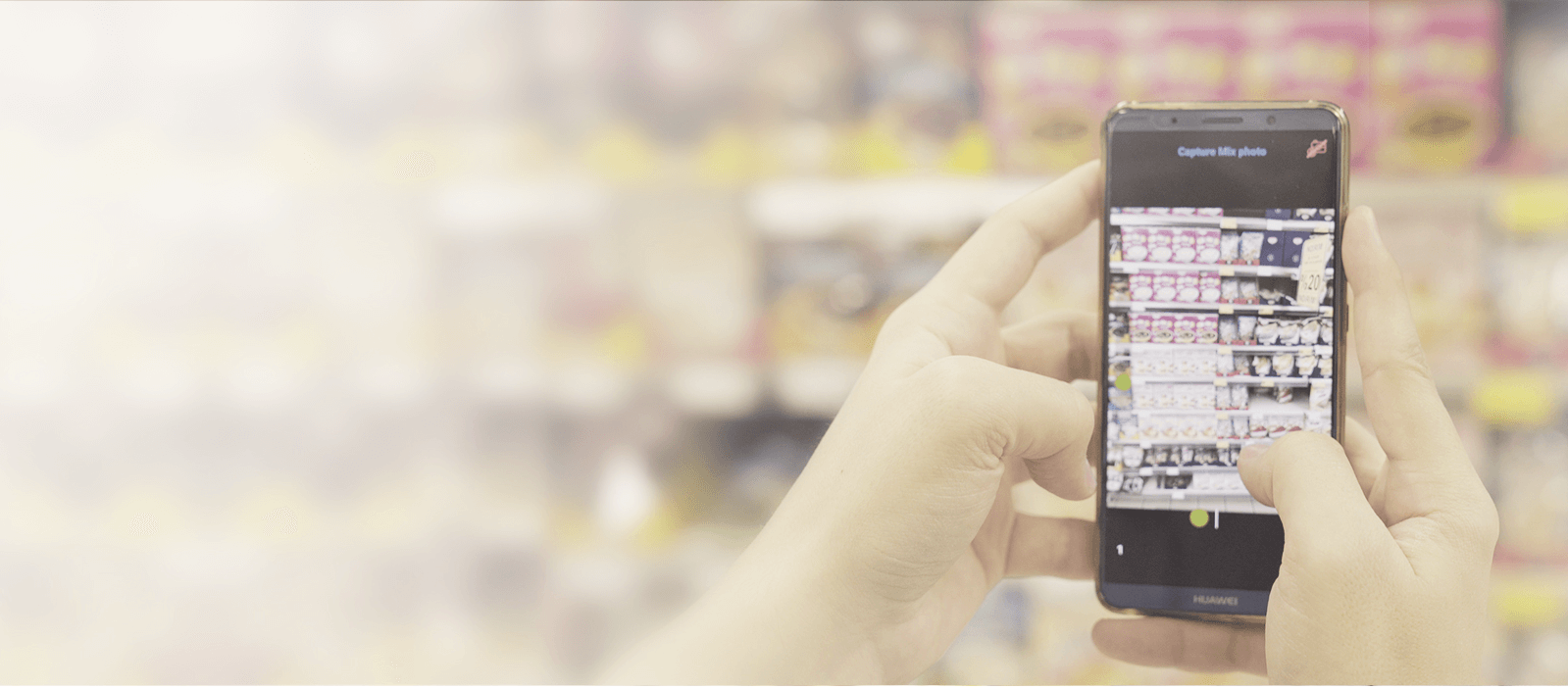 Digital In-store Execution Monitoring
Monitor in-store execution by quantifying merchandising efforts, measuring the compliance of selling price, auditing the selling floor, and leveraging perfect stores.
REQUEST A PILOT
Why Grocery Retail Should Use Digital In-store Execution Monitoring Solution

Digitize store audits

Track asset and store performance in real-time

Base your decisions on objective and unbiased data
Vispera Digital In-store Execution Monitoring Solution
Vispera's next-generation solutions overcome in-store execution challenges and guarantee flawless retail performance. Vispera has developed solutions for in-store execution monitoring to help you focus on key performance factors, manage SKU, brand, and category level activities, track asset performance, and boost sales!
Thanks to an approach that combines image recognition-based mobile solutions with machine learning, you can obtain real-time, objective,accurate, and actionable data with one single shelf image. Moreover, you can direct field teams in the store with on-the-spot calls-to-action and instant reports. On the management side, you can keep track of all your products with advanced filtering to make faster decisions. In the end, you can maximize customer experience while executing perfect store metrics.
READ MORE
What Digital In-store Execution Monitoring Solution Does
With digital in-store execution monitoring, CPG brands can gain full control over their SKUs and all kinds of displays. The solution gives CPG suppliers full control, whether it's monitoring inventory levels, executing retail audits and forecasting sales, or driving engagement with customers in-store. Vispera's image recognition for merchandising platform provides brands with real-time product insights that improve product discovery, engagement, and sales.
Retail Execution Monitoring & Auditing
Access realAccess real-time shelf-level insights by integrating Vispera technologies into your monitoring and auditing processes. Enjoy the flexibility of data collection in the field free from human error.
Quantify Merchandising
Use Vispera image recognition technology to capture granular data across all your channels and regions. Position this groundbreaking technology as your digital eyes in physical stores to better track key SKUs and competitor activities.
Improve Perfect Store Execution
With Vispera, you can measure success criteria, such as availability, visibility, and compliance, to position your product correctly and offer your shoppers the best possible experience while creating scorecards for each point of customer interaction.
Trusted by Global Brands in 30+ Countries
Hear About Vispera From Top-Tier Retail Players
Start a New Era for In-Store Digitalization, Today
We are Vispera. We lead in digital transformation, driving breakthrough computer vision solutions for retail. Vispera's digital in-store execution monitoring provides the intelligence needed to succeed in a dynamic retail world. Schedule a demo today and experience the magic.
Vispera Retail Intelligence Solutions