Vispera's state-of-the-art in-store solutions currently used in more than 15 countries on 4 continents, will now be available for the Romanian market! With the partnership of Mercury360, a new era for the Romanian retail services market has begun. Along with the industry's most comprehensive end-to-end in-store solution, Romanian CPG suppliers and retailers will understand what is happening at their shelves deeply! We are proud to be served this huge market by joining forces with Mercury360!
Founded in 2014, Vispera is a leading provider of analytics and computer vision solutions backed by image recognition for retail. With the vision of bringing image recognition services and the whole retail sector together, Vispera offers the missing data and insights by deeply analyzing the shelves to run perfect stores globally. Sometimes, a photo of a shelf might change the way you execute your store because what really matters is being able to interpret that photo. At this point, Vispera offers actionable, instant, granular, SKU level insights to your presence while creating your perfect stores, setting your strategy, and providing the best shopper experience.
Mercury360, on the other hand, is a pioneer in a shopper marketing agency with 360 degrees communications capabilities with the "Think Results" motto. The retail industry will achieve perfect store executions and enjoy on-the-spot & advanced business intelligence for the first time in Romania, thanks to the partnership of Vispera and Mercury360, one of the most important players in their markets. Regardless of category, channel, or display equipment, the entire retail industry can benefit from this advanced technology with integration options!
Adrian Munteanu, Chief Growth Officer of Mercury360, stated: "As a key player in the retail and shopper marketing business services, we are constantly looking for the most suitable solutions to be put to use for our clients and their customers. Once again, our thinking is future-driven. After carefully scouting the best international providers of Image Recognition Technology with a focus in the retail area, we were delighted about Vispera's state-of-the-art technology, constant improvement mentality, and international development plans."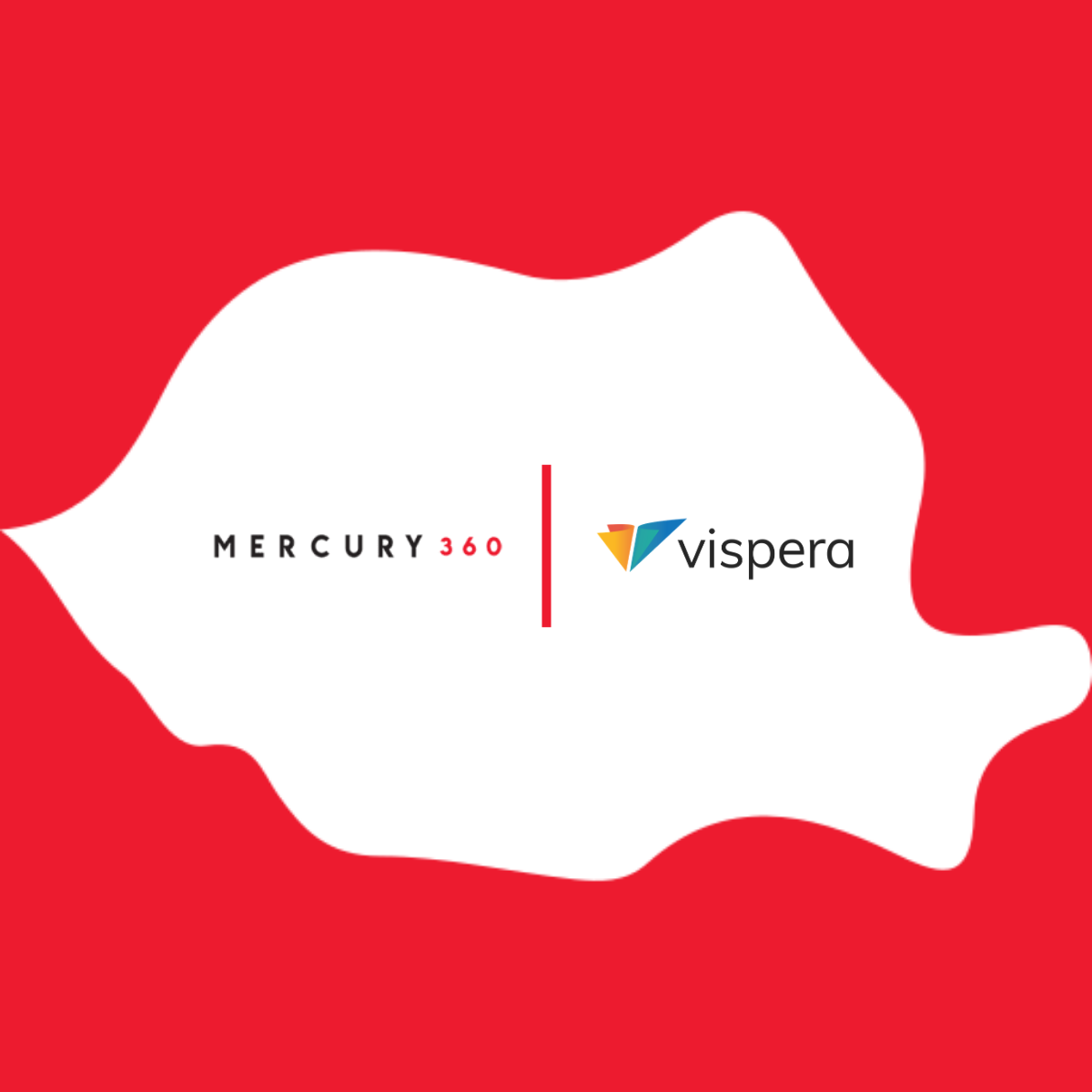 With this strong partnership, shopper marketing knowledge and the most complete computer vision technology will unite. In a short time, Romanian retailers and CPG suppliers will access all store data from one single platform, have insight about all shelves in their store, and enjoy the customizable reports with a +96% accuracy rate anytime and anywhere! Together, Vispera and Mercury360 will have a future-driven approach and be there to drive perfection to the retail stores with continuing customer service and support! The Romanian retail industry now has a perfect solution for an in-store productivity boost, operational efficiency optimization, and on-the-spot actionable business intelligence.
Adrian Paculea, Executive Director of the Mercury360 BTL division, stated: "In the past years, we strove to offer our clients the best solutions to implement and audit their in-store executions. We focused a lot on the quality of the people involved for an accurate data collection. We still believe that people are our most valuable resource, but technology and automation can better emphasize their work. We focused on bringing innovative technology to Romania, a proven solution for the retail environment. We are very proud that Vispera accepted to enter the Romanian market through us. They offer a great solution based on image recognition that reduces human interference, thus, increasing accuracy and transforming images in figures and charts in just a few seconds. We tested the solution on our projects and started to propose it to our partners, and the results and feedback were extremely encouraging. "
Vispera is committed to helping CPG suppliers and retailers across the globe in driving perfect stores by analyzing the shelf data. By using AI and machine learning solutions, the retail industry can combine the digital transformation agenda today with its business goals of tomorrow. As Duygu Kargin, Director of Business Development and Marketing, commented:
"In Vispera, we have the vision to make image recognition a commodity to whole players in the market, and this is huge! In this journey, we look for partners who could share ambition while creating joint value for our clients. Mercury360, with a very agile and pioneer mindset, has been the right fit for delivering our mission in Romania. We are very excited and very thrilled to play a role in the digitalization journey of Romanian grocery retail through Mercury360's expertise."
Utku Oren, Senior Business Development Executive, concluded: "We are excited to be partnering with MERCURY360 in Romania. Thanks to Mercury's agile, supportive and positive approach, I believe we will spearhead digitalization for the retail sector helping companies to achieve their goals."