As an industry-leading tech company, we decided to guide our partners and followers in finding the right path in the ever-evolving area of grocery retail and took a deep dive into the latest trends and statistics shaping the grocery retail industry in 2023.
In this e-book, we explore the changing demographics and how they're affecting consumer behavior, the impact of digitalization on brick-and-mortar stores, the rise of BOPIS, and the importance of customer loyalty. We also take a look at the latest technology advancements and how they're impacting the industry, including retail execution tools and AI, ML, and VI.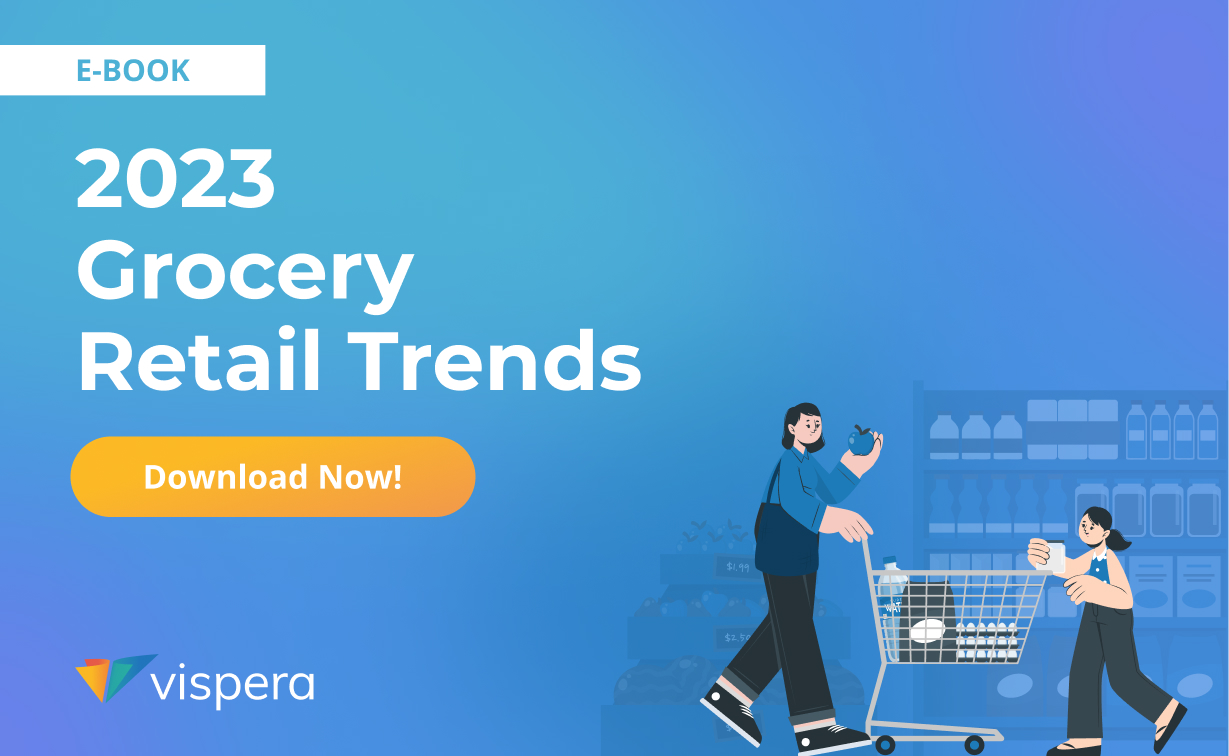 Being a retail execution platform utilizing AI-based image recognition technology, Vispera helps you stay ahead in the ever-evolving retail industry. As a trusted business partner of many retailers and CPGs around the globe, we are thrilled to share our insights and expertise with you in this e-book.
Download your free copy today to stay informed about the latest trends and strategies for success in the grocery retail industry.