Nowadays, technology is integrated into everyday life. Today's supermarkets are no different - they feel more like a seamless e-commerce platform than a physical store. That said, there's a lot of information that goes unnoticed by consumers, and the availability of it is limited. So, what does this technology give us?
We're already seeing the use of image recognition in grocery stores. With artificial intelligence, a grocery store staff can scan your purchase of the main website. They can also take a peek at your basket and see if they have what you're looking for easier than ever before. While this won't be the case for every product we see in stores, it's safe to say Artificial Intelligence is anyone's best friend in the grocery industry. Softer AI is enabling brands to give stores eyes, whether it's monitoring inventory levels and forecasting sales or driving engagement with customers in-store.
Let's deep dive into three benefits of using this breakthrough technology in grocery retail!
AI and image recognition will save time for the field team who performs merchandising activities
In today's bustling physical retail stores, store staff in grocery retail must perform monotonous and repetitious tasks to check stock and shelf availability. Because of the high volume of items that stores must keep track of at any given point, it is not possible to accurately accomplish this and prevent shortcomings like out-of-shelf situations. Besides, every grocery retail player wants to make the shopping experience easier, and simply perfect for the shoppers. And it is only possible by being visible all the time to the shoppers.
With the developing technology, today, grocery retail is using computer vision technology to help their employees with tasks such as keeping stock shelves stocked or gathering inventory. Retailers can easily increase efficiency, safety and profits in their operations by implementing digital vision! The computer vision system is capable of instantly recognizing products and then other attributes, by scanning and reading every item that is available on the shelf, and giving detailed information into their price tags, promotions, compliance to planogram or share of shelf. This innovation can be applied to any type of retail store where it is needed most: grocery stores where merchandise needs to be scanned on a shelf or a cash register and managed by an automated process, as well as brick-and-mortar stores where shelves need to be replenished or stock collected. This automated process helps CPGs and retailers keep track of everything, so it's always easy to monitor what is really happening, and pave the way for being visible every time.
Behind Vispera's simple, user-friendly interface, the technology covers all the products in a physical store, allowing the field team to focus their time and energy on the important stuff, and create priceless moments for shoppers!
Retailers and FMCG managers will get accurate data and actionable insights with AI while driving perfect stores
What if AI could be your virtual eye in physical stores and provide accurate data-driven insights for customers? Imagine mastering the entire in-store inventory management with digital insights that enable you to drive a perfect store. Imagine how much better you could operate your grocery operations if customers, employees, and products were all data-enabled. It's definitely within reach, thanks to advancements in artificial intelligence and image recognition technology. There is no doubt that these technologies may well outpace human employees in optimizing shelf life and targeting relevant customers with more efficiency and effectiveness.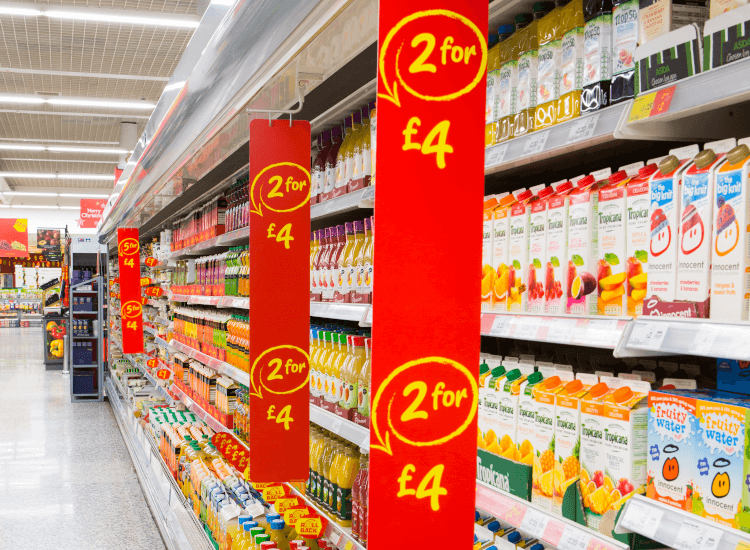 We're on the cusp of a new revolution. Thanks to breakthroughs in AI and image recognition, it is now possible for grocery retailers to make their trade marketing promotions more targeted and effective with historical data enabled. CPG suppliers will be able to deeply analyze the KPIs computed with accurate data, without any human touchpoint.
Vispera's technology works in physical stores to make it easier for brands and retailers to understand their inventory and drive better business results by seeing real-time product performance. Vispera brings off-the-shelf software into physical stores to help brands and retailers make their shelves operate at maximum productivity by giving eyes to their store. Vispera's technology provides in-store analytics that enables brands and retailers to better understand their inventories and drive more profitable business.
AI will let retailers and FMCG companies unlock the full potential of their retail strategies
Retailers struggle with many challenges when it comes to in-store inventory management. That's where Vispera comes in. By using machine learning and computer vision, Vispera can help grocery retail gain more insights into the products and business. Grocery stores can use AI-powered fixed cameras, Vispera Shelfsight, to make sure their SKUs are always where it needs to be, as well. Put in the back of each row, these cameras scan items as they are put in place. They automatically send data to the central office about which products need restocking. It can keep track of stock and anticipate what customers need at all times, giving staff time to help on the till or with checking out. The cameras also allow them to have fewer stock checks, which helps staff concentrate on helping customers. This AI-powered system makes managing the inventory easier and gives customers a better shopping experience, while saving retailers time and money.
Conclusion
We at Vispera are innovators in the area of retail analytics and we're excited to bring you more detailed information about your inventories and running business. We use AI and image recognition in grocery retail to help brands' stores provide real-time product insights that improve product discovery, engagement, and sales. We capture product insights using AI and image recognition to give your product exposure in the physical world and give expert care to their customers.
To learn more and experience the magic in retail, contact us now.