Time: 16, 17th November 2020
Platform: Terrapinn – Virtual Edition
About the Event: A world-leading conference with separate contents of inspiring conferences covering the industries of retail, payments, fintech, and e-commerce.
Vispera is founded to make image recognition technology a commodity service for the whole retail sector, and has been thriving in almost 20 countries on 4 continents. Vispera provides its state-of-the-art machine learning & image recognition solutions to improve retailers and CPG suppliers' in-store performance and help them drive perfect executions.
Vispera brings together the retail shelf monitoring and management system together! It is possible for retailers to analyze the shelves for out of stock detection, planogram compliance, and space detection; and ultimately get operational excellence by enabling immediate on-the-spot store actions with Vispera solutions!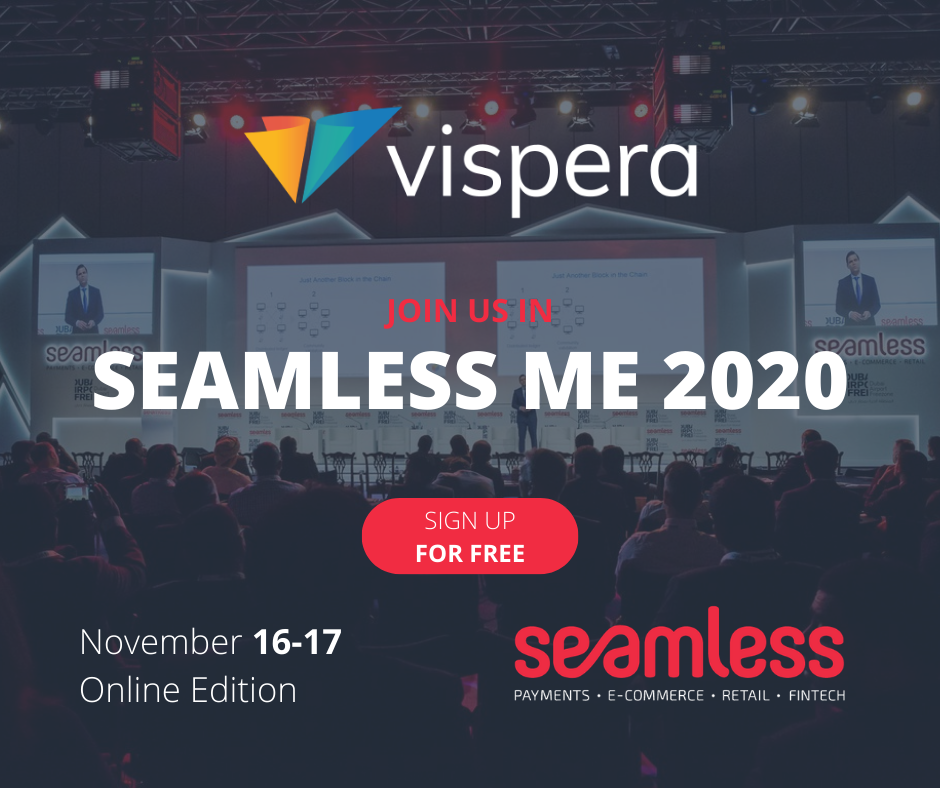 Since our establishment, we are aware of the growing possibility of the Middle Eastern retail market and have a mission to spread our in-store technologies across the region. Now, we are aiming to meet with industry professionals in the 20th Edition of Seamless Event and demonstrate our end-to-end solutions we have developed for the challenges on the selling floor.
The Seamless Middle East is a well-established event, hosting more than 10,000 attendees and more than 500 speakers annually, covering the retail & payments & fintech & e-commerce industries. After attending the event, participants will have a wealth of information to accelerate the adoption of the latest technologies on the market. They will also have the chance to connect with industry leading solution providers across the two days!
Vispera looks forward to welcoming and meeting with the participants at its virtual booth! To see how image recognition technology-based retail solutions can support and improve your in-store experience, just click the link below to schedule a virtual meeting with one of our experts. Vispera is waiting for you to welcome at Seamless 2020!